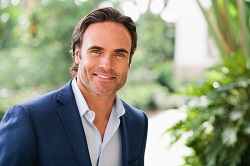 What many people know about me is that I have been a home improvement television
host for nearly ten years now. I have been truly blessed. What many people don't know about me is that I have been in the home industry for almost two decades. I started building homes as a kid with my dad, which eventually grew into a business with him remodeling homes. In 2007 I began a career as a licensed realtor and then, by an amazing stroke of luck, I fell into 450 episodes of television. Some of my shows include "Deconstruction", "Project Extreme", "Professional Grade", "Vacation House For Free" and "Yard Crashers". I was able to transfer everything I had learned about building homes for the past ten years right into my home improvement television career. It was completely unexpected and I have loved every second of it.

In 2007, after working as a contractor I felt inspired to sell homes and I became a licensed realtor. Having the ability to walk through homes with my clients and give them insight that other realtors typically don't have made my business flourish. In the past two years I have earned the distinction of being named in the top 1% of real estate agents in my county and surpassing over 100 million in sales in the last three years alone. I have learned what skills set me apart from the rest and continue to nurture those skills to help me become a standout expert in my field. My knowledge of the real estate world and relationship with other realtors is expansive. I've taken the time to become an expert and I use these skills to "unlock home" for my clients.

Even though real estate is now my full-time job, I still keep up on all the latest building techniques and trends in design to stay ahead of the competition. In fact, I set out every day to learn something new. I live by the phrase "ancora imparo," which in Italian means "I am still learning." In fact, at the age of 87, Michelangelo wrote this inscription on a sketch. One of the greatest minds this world has ever known saw that there was still so much to be learned in the world.

I strive every day to providing my clients the best customer service experience possible. There is nothing in the world I love doing more than guiding people through the complex but rewarding world of real estate. I very much look forward to connecting and helping you "unlock home".


Don't miss Matt on stage Saturday:

"Live, Love, Landscape" - Creating the perfect outdoor space for you and your family.
- Saturday, October 30th at Noon & 3:00 PM

Crime Prevention by The Overland Park Police Department Booth #1230
If you are in the market to upgrade or remodel your home, please come by and discuss your plans! It is much easier to plan and incorporate security measures during a build or remodel, then trying to add them at a later time. Windows, doors, alarm systems, safe rooms, and other security products need to be evaluated during the design and planning phase instead of being just an afterthought. Glazing materials and construction techniques can enhance the overall safety and security of the home without adding significantly to the budget if they are designed into the project.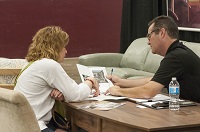 Ask an Expert by Kansas City NARI Chapter
Looking for remodeling and home improvement advice? Members of the Kansas City NARI Chapter will be on-site to answer all your questions about the remodeling process in our Ask an Expert feature.
The National Association of the Remodeling Industry (NARI) is dedicated to being the best resource for knowledge and training in the remodeling industry. NARI members have access to the latest information in the industry through publications, educational programs, seminars and conferences. Always ask your remodeling contractor if their company is a member of NARI.
Visit www.RemodelingKC.com for more information about Kansas City NARI.