Thank you to all our show sponsors and partners!

HomeLight's vision is a world where every real estate transaction is simple, certain, and satisfying. We build software and provide services to home buyers, sellers, and real estate agents. homelight.com
---
Official Cable Company of the JOCO Home + Remodeling Show

Comcast brings together the best in media and technology. We drive innovation to create the worlds best entertainment and online experiences. As a Fortune 50 leader, we set the pace in a variety of innovative and fascinating businesses and create career opportunities across a wide range of locations and disciplines. We are at the forefront of change and move at an amazing pace, thanks to our remarkable people, who bring cutting-edge products and services to life for millions of customers every day. If you share in our passion for teamwork, our vision to revolutionize industries and our goal to lead the future in media and technology.
---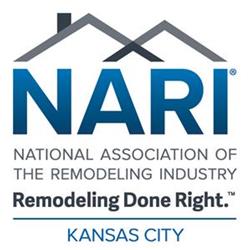 Kansas City NARI, the National Association of the Remodeling Industry, is committed to enhancing the professionalism of the remodeling industry and serving as an ally to homeowners. When you work with a NARI member you get an experienced, dedicated remodeling professional who adheres to NARI's Code of Ethics. Always ask your remodeling contractor...
Are you NARI? Visit www.remodelingkc.com
---